Bernard Afeltowicz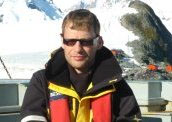 Born in 1960, one of the pioneers of the consumer finance market in Poland. He has created one of the first credit intermediaries in the country – CLA, which was then sold to the Americans. Meanwhile he transferred to the Polish division of AIG CFG, which he has led until 2006. He subsequently engaged in the development of Getin International operations in Russia, Belarus and Ukraine.
Apart from developing the financial market he always finds time for his family (as a father of three adult children) and active sports. These include regatta catamaran sailing (twice Polish Champion in the Topcat class), ski racing (in the top ten Polish Amateur Championships of the PSA for many years), diving (participated in numerous diving expeditions, among others to the Bikini Atoll, Antarctica, and the Lake Baikal in Siberia), off-road vehicle rallies (among others, as a member of the off-road team that crossed Siberia in 2007), and horse riding.
In his youth a scout and a scouting instructor. In his student days, during communist's times, he was an active member of the anti-communists Independent Students' Union (NZS) at the Wroclaw University of Technology. He was interned, later arrested and sentenced as one of the organisers of the strike at the university. He remained interested in politics, which is reflected in his activities in the Civic Platform (PO – Platforma Obywatelska).
He took part in the following expeditions:
The Bikini Atoll 2006 and 2007, Siberia 2007, Antarctica 2008, and Mexico 2009.